Kelvins Karani
| | |
| --- | --- |
| Profile | Details |
| Name | Kelvins Karani |
| Club: | Resolution Impala Saracens |
| Status | current |
| Position: | Hooker |
| Profile Hits | 585 |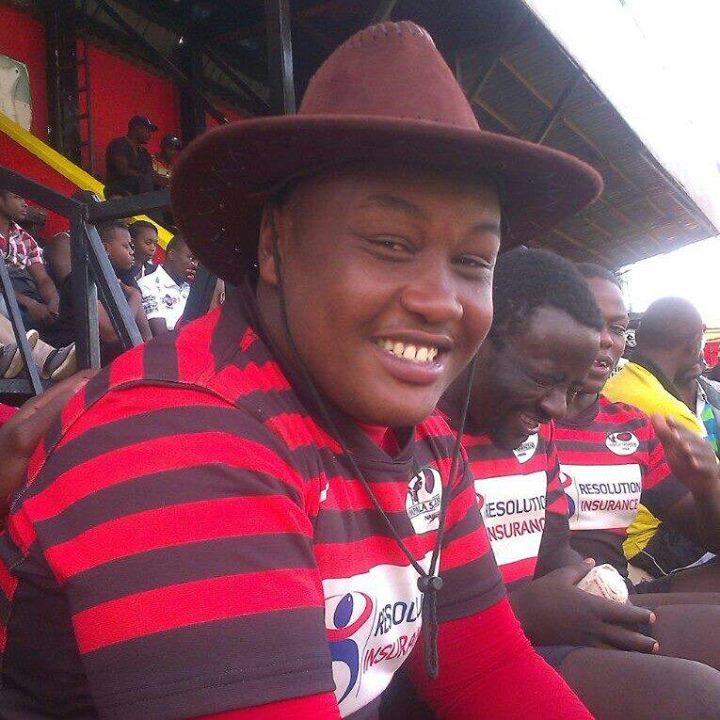 Photo: Kelvins Karani
High school: Meru School
Campus: JKUAT
DOB: 07/07/1991
Nickname: Kevo
Area of Profession: IT & Business
Position: Hooker
Kelvins Karani got interested with rugby back in primary school as he watched the high school boys play during training.
He started playing rugby while he was in form one 2007.
Role Model: Dennis Karani. (He's a well experienced front row with brutal strength, has achieved a lot in the game).
Aspirations: To be that reliable player that his teammates can always look upon.
Kelvins Karani Kevo is a God fearing being. Highly competitive,good team player and a Go-getter. Jovial and fun to be always. Loves playing FIFA a lot.
Others at Resolution Impala Saracens
Leave a positive comment on Kelvins Karani 's Profile