Kelvin Omiyo
| | |
| --- | --- |
| Profile | Details |
| Name | Kelvin Omiyo |
| Club: | Kabras Sugar RFC |
| Status | current |
| Position: | Center |
| Profile Hits | 2067 |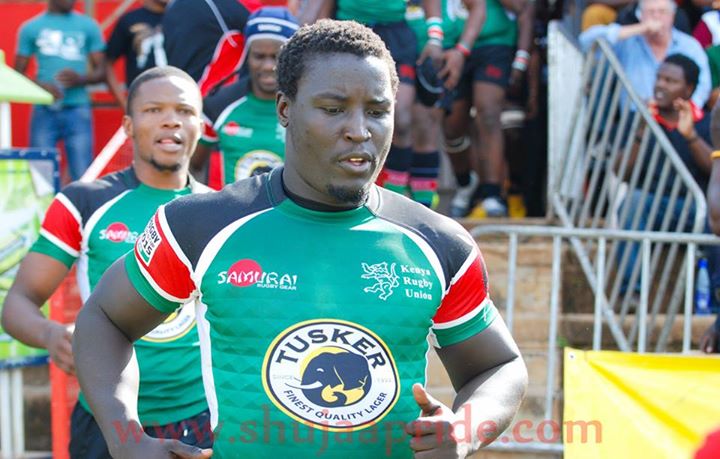 Photo : Kelvin Omiyo Chwaki Kichwa.
High School: Rasul Al Akram Academy.
Campus : Nakuru Tracom College.
Date of Birth : 29/12/1987 .
Height : 6ft .
Weight : 103kgs.
Nickname : kichwa/ chwaki.
Area of Profession: Omiyo deals with cars and farm machinery equipment.
Rugby Positions : Center,wing.
Rugby interest : back in primary school around 1999.
Debut : club level in 2004 for Nakuru Rfc as a flanker,
2005 Kenya Under 18 and internationals (Simba XVs) 2007.
Role Model : Benjamin "benways" Lang'o.
Previous club : Top Fry Nakuru
He joined Kabras Sugar of 13th November 2017.
Aspirations: Hopefully, help Kenya reach the World Cup and give back to rugby by helping the upcoming players with his bit of talent here and there to be quality players.
Kevin Omoyo is a humble African from the great rift valley who likes to play rugby, tour around the world and have fun.
Others at Kabras Sugar RFC
Leave a positive comment on Kelvin Omiyo 's Profile