Photo : Paulina Lanco and Kabeberi 7s champions. (Nakuru Ladies)
KRU Director (Women's and Community rugby) - Paulina Lanco thanks rugby sponsors, clubs, stakeholders and rugby fans after the concluded Kabeberi 7s tournament. She also pointed out a number of players who showed class.
"While I have grown to primarily be an ambassador for women rugby, I too take cognizance of men's rugby, its immense growth, competitiveness and the far it has come. I have seen great talent on display during the 7s circuit. "
She recognized the individual dexterity of a number of players like Shaban Ahmed, Michael Agevi and Nato Simiyu who were outstanding in the Kabeberi 7s tournament.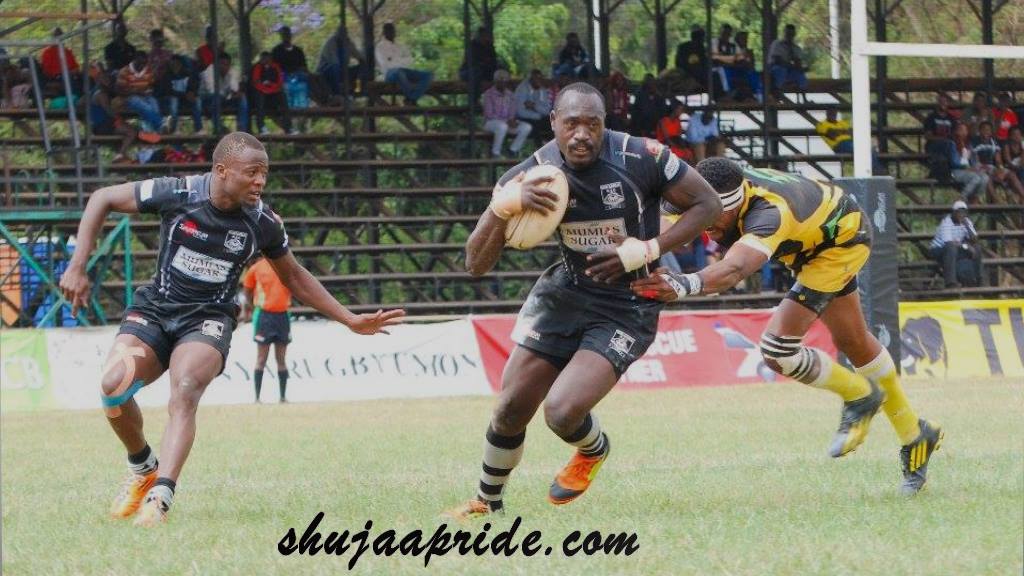 Photo : Dan Sikuta and Shaban "Shabweezy" Ahmed in support.
" At ‪Kabeberi 7s we witnessed the prowess of among other Impala clubs' Nato Simiyu - a true general and natural leader of the pack; Mwamba's Michael Agevi - young man coming full circle to realize his naturally endowed talent and Shaban Ahmed who reminded me of the many players countrywide who are heroes at an arms moment by duly representing," Paula continued.
Despite Makueni RFC finished 16th behind JKUAT Cougars in the National sevens series with four points after attaining two points in Prinsloo 7s and another two points in Kabeberi 7s, Paula saw their fighting spirit.

"The technically apt Makueni team was evident to see and are certainly one to watch."
She thanked Nation, Arigi Obiero, Zuku, Tusker and the fans for the continued support.
"Additionally I thank our sponsors who make it possible for us (Irene of Tusker you deserve that hug -for your patience and patronage). Whereas the mother may fall short some days I urge you continue to support our child (the clubs) more so when they prove themselves worthy. Members of the 4th estate, Zuku, Arigi, Nation etc and you our fans and cheerleaders."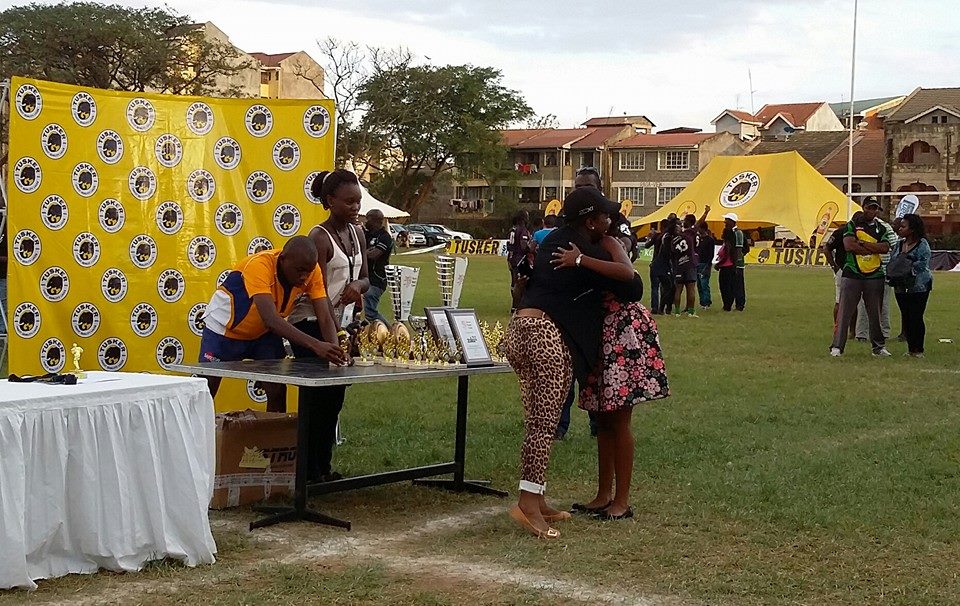 Photo: Irene of Tusker and Paulina Lanco
"I may not be able to name all the amazing players or stakeholders however I assure you (through your Clubs) our support and urge you keep it up. On our part, we are working to equip the RDO's in honor of our commitment to grow the game even further and as part of our quest to 'Move OUR Game Forward'," Director Nzisa concluded.