Photo : President Uhuru Kenyatta with the Kenya sevens team. | Courtesy PSCU.
H.E President Uhuru Kenyatta received the Kenya sevens team yesterday at State House where he congratulated the team for their good performance in the recently concluded Singapore sevens.
The president announced a Ksh 10 million reward to the team and directed the Union and Kenya Airways to ensure that the players' pending dues are paid.
He expressed his confiddence in the shujaa team and encouraged Ayimba's boys to take the form to the Olympic games which will be played in Rio de Janeiro later this year in August.
On his facebook page, he posted, "Greatly honored to fete our Shujaas the Kenya Sevens team at State House. The team has done Kenya proud and I'm happy to be able to congratulate them in person. Thank you for carrying the day and leading our country to Glory. I have also announced a Sh.10 million government token of appreciation to the team for their exemplary performance. God bless Kenya and may the Kenya Sevens team win many more titles for our Nation."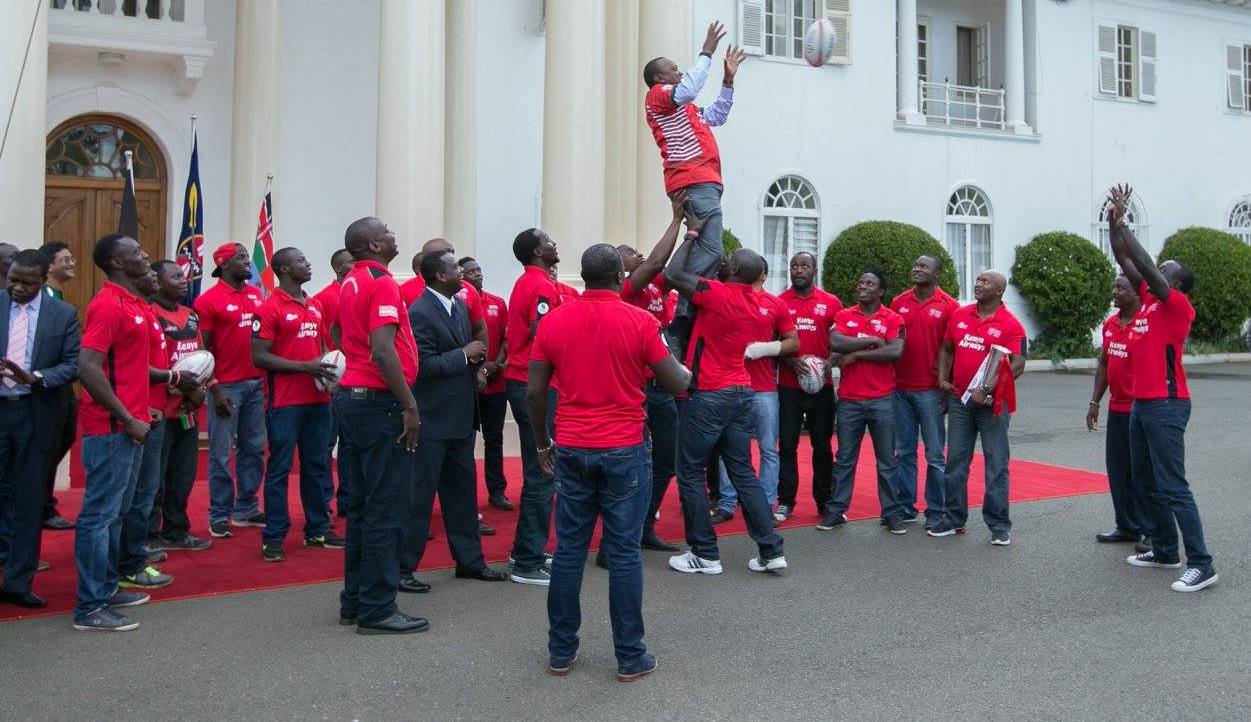 Photo : President Kenyatta takes a line out guided by Willy Ambaka and Andrew Amonde then offloaded to Felix Totty Ochieng.