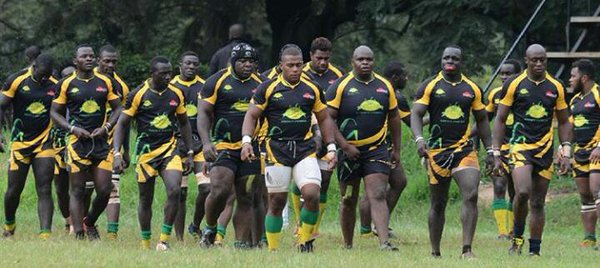 Photo : Kabras Players | Courtesy S Musyoka
The sugar millers went into this match as underdogs having failed to top the Kenya cup table at any point of the season. On the other hand, Impala topped the Kenya cup table for a major part of the season and were considered favorites in this final.
Kabras who lost to KCB in last season's Kenya cup final ,were not going to let it happen again despite the heavy downpour at the pitch.
The visitors went ahead (11-0) in the first half through two penalties and a try. Apenisa Natabua was sent to the bin minutes before half time and the hosts made the most of it, scoring a try before the break.
The weather conditions worsened in the second stanza, the rains ruined what would have been an amazing final. Kabras would later go over the white wash twice to end the match at 19-5 to win the Kenya cup for the first time ever.
Congratulations Kabras !! Tang Tang Rugby !!