Photo: 2015 World Rugby 7s champions Fiji | Credits World Rugby sevens.

Fiji has a population estimation of Only 458,402 Male and yet from this small number they managed to be World Rugby Sevens Champs.
The unstoppable Fijians needed just a win in their Cup quarter finals tie against South Africa to be crowned the World rugby sevens champions.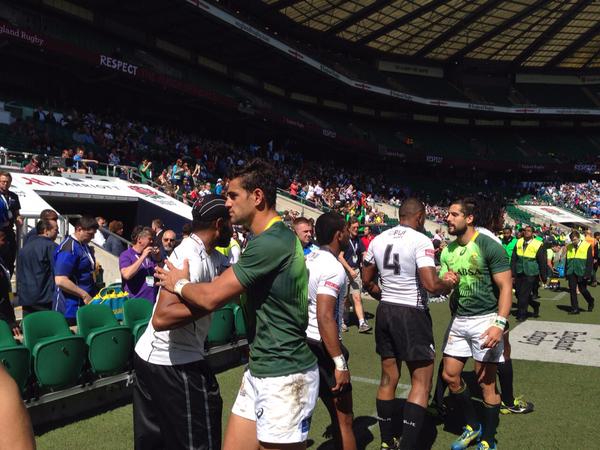 Photo : Fiji 7s v South Africa. | credits worlrugy7s.
This was quite predictable as they have beaten Blitzbokke consecutively this season.
Veteran Captain Osea Kolinisau attributed their success to Faith among themselves and Prayer in the post match interview.
This is the second they have been crowned as champions, 9 years after winning their first title in 2006.
Congratulations Fiji Rugby.