Kenny Andola Rugby Profile

| | |
| --- | --- |
| Full Name | Kenny Andola |
| Club: | South Coast Pirates RFC |
| Date of birth : | Sat, 31st Dec 1988 |
| Role | manager |
| Position | Head Coach |
| Status | current |
| Profile views | 2524 |
| Age : | 34 Years |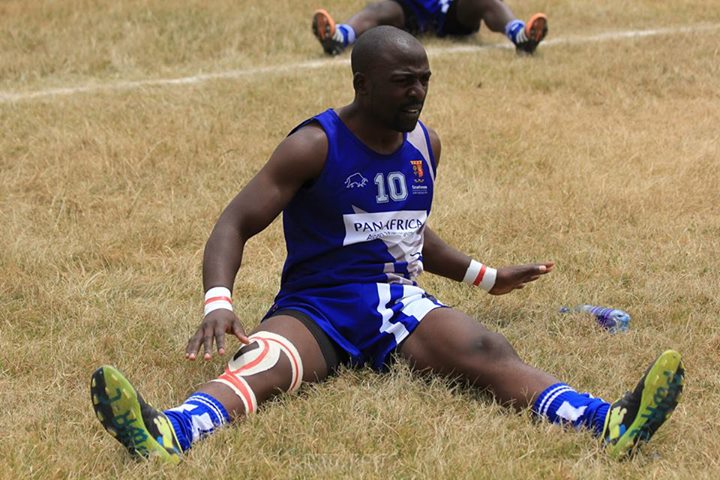 Photo : Kenny Rodgers Andola | Mid-ego photography.
Name : Andola Kenny Rogers
High School: Nairobi School
Campus: Strathmore University
Date of Birth: 20/09/1989
Nick name: Andie
Area of Profession: Project Management, Supply Chain and Logistics
Positions: Fly half, scrumhalf.
Previous clubs : Strathmore Leos.
Andola Kenny Rogers got interested in playing rugby while In Nairobi School as an adventure after being told it's the school's game. It's the only form of bullying he encountered in high school. Andola was warned never to be seen in the soccer pitch kicking free kicks(which he was really good at); from there Kenny is happy kicking oval balls.
Andie was introduced to the game in 2004. He knew nothing of the game let alone someone then so he had no role models, but he grew to love the game and wanted to be part of a great legacy of the school. He thanks a few guys who are no longer playing but helped him have an Idea of a good 10; one guy was called Kimaita (a very good kicker), and Lemmy Lukoye now an emcee Lemmy SirMaluchi aka Bilari.
Kenny Andola wants to play pro rugby, take Kenya to the World cup in 2019, be a successful rugby coach for a professional team or Kenya. He was assisted to play a very new game so he wants to assist kids from the ghetto and privileged areas alike learn life skills through rugby by professionally running rugby Academy projects in the country.
Andola Kenny is passionate about whatever he puts in his mind to and every moment is a learning and imparting moment. He derives satisfaction from seeing others succeed through what he does for them.