Melissa Ngare Rugby Profile

| | |
| --- | --- |
| Full Name | Melissa Ngare |
| Club: | USIU Women RFC |
| Date of birth : | Sat, 31st Dec 1988 |
| Role | player |
| Position | Scrum Half |
| Status | current |
| Profile views | 1087 |
| Age : | 34 Years |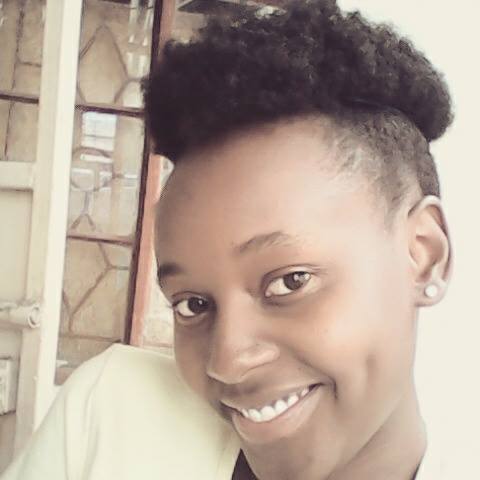 Photo : Melissa Ngare | Courtersy of Mel.
Melissa Ngare schooled outside the country in Botswana, Naledi senior secondary school.
Campus : USIU : undergrad in IBA, Finance and Marketing.
Ngare was born on 9th october 1993.
Her nickname is relative to the individual but most people call her Mel.
Profession : " My end profession is to be the chief financial controller of the world bank. ", Mel told Shujaapride's correspondent.
We would say she is a utility player, Melissa plays scramhalf, flyhalf, second center or wing but mostly scrumhalf or flyhalf.
She has always love rugby since childhood, a springbok fan until 2014 when she switched to All blacks because of my role model Dan Carter.
In her opinion Dan Carter is the ultimate flyhalf but her realistic role model is Peter Mutota aka PK scrumhalf of the USIU Martials.
She started playing rugby late in 2014.
Her aspiration in rugby is to play flyhalf for the national women's sevens team.
Melissa Ngare is a crazy social nerd. She is very passionate about anything that helps her grow, physically, emotionally but mostly intellectually and spiritually. She love a challenge, the harder the better cause she believes that is the only way to learn and discover yourself as an individual.
Her motto in life is 'do you' because no one can be better than you at being you, so it is up to you to become the best you ever can be.