Stephanie Akeyo Rugby Profile

| | |
| --- | --- |
| Full Name | Stephanie Akeyo |
| Club: | Northern Suburbs Ladies |
| Date of birth : | Sat, 31st Dec 1988 |
| Role | player |
| Position | winger |
| Status | current |
| Profile views | 2442 |
| Age : | 34 Years |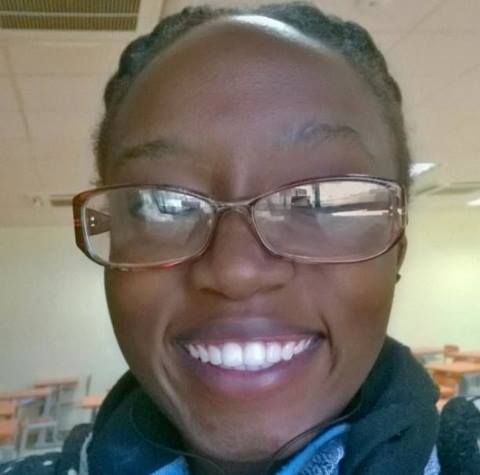 Photo : Akeyo
High school : Butere Girls High School and Our Lady of Mercy High School
Campus : USIU
Date of Birth : December 17th 17/12
Nick name : Stephy and Steph.
Area of profession : International Relations and Music
Rugby Positions : winger.
Akeyo got interested in the game in January 2015 as she wanted to try something new and join a team.
She started playing with USIU in January 2015.
Previous club : USIU.
She joined Northern Suburbs early 2017
She draws her inspiration and learning from Shaun Johnson, Roger Tuivasa- Sheck etc.
"My fellow team mates are also quite inspiring. " She posted.
Aspirations in her rugby career are:
1. To be the best she can be in the sport in her current position.
2. To learn something new.
3. To find a way to positively influence others through this and with what i think i can offer.
4. To show girls and women out there that they can be anyone and do anything that they want to do.

Stephanie is a seeker of happiness and perfection in all that she does. Little things make her very excited and she believes that a good book is a visa of sorts.