Biko Adema Rugby Profile

| | |
| --- | --- |
| Full Name | Biko Adema |
| Club: | Nondescripts RFC |
| Date of birth : | Sat, 31st Dec 1988 |
| Role | player |
| Position | Fly Half |
| Status | current |
| Profile views | 5934 |
| Age : | 33 Years |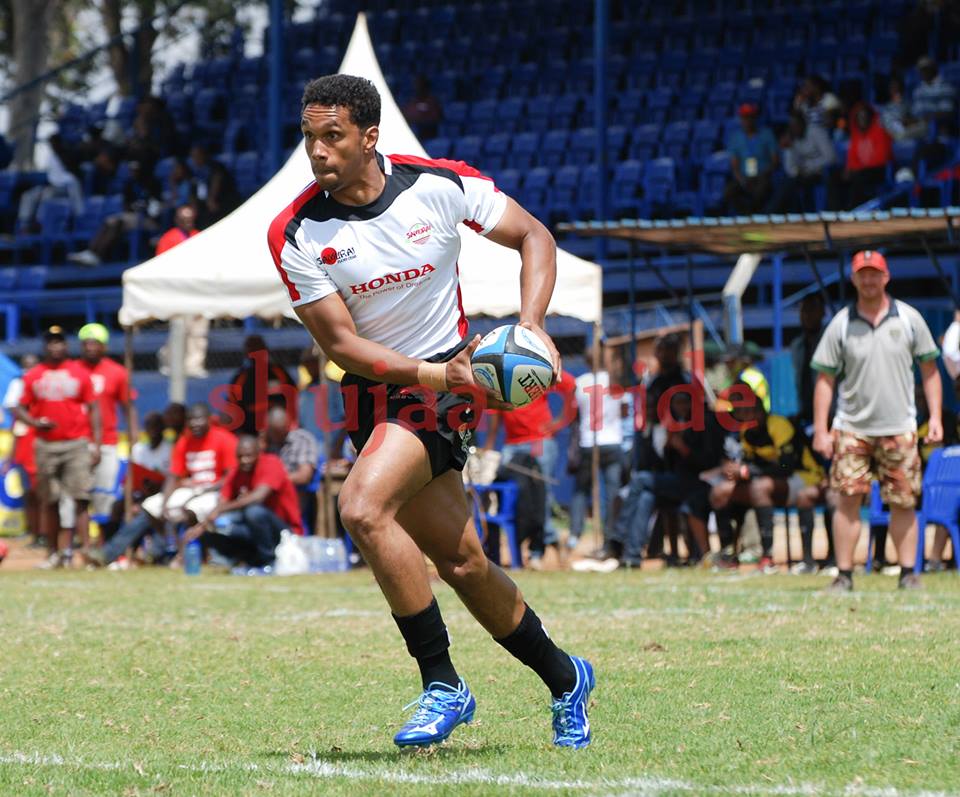 Photo : Biko Adema in action for Samurai Wakulima | Masaku 7s 2015
Profile updated on 3rd Sep 2015.
Date of Birth : 1 Sep 1987.
Campus : Daystar University.
High school : St Mary's School Nairobi.
Profession : I.T.
Biko Adema got interested in the game a year after he joined Saint Mary's School in class 5.
He started playing for the junior team in class 6.
Adema's role models were players like Paul Odera, John Allan Namu, Emmanuel Were and internationally Johnny Wilkinson.

"Currently my aspirations are to play in next years Olympic games for the Kenya 7s. But generally I want to constantly get better at every aspect of my game as long as I still have the opportunity to play," Biko Adema told our correspendent.

Director at @SafeHouseRecs.
Biko is passionate about graphic design, technology and cars.