Willy Ambaka Rugby Profile

| | |
| --- | --- |
| Full Name | Willy Ambaka |
| Club: | Kenya Harlequin |
| Date of birth : | Sat, 31st Dec 1988 |
| Role | player |
| Position | Center |
| Status | current |
| Profile views | 8606 |
| Age : | 34 Years |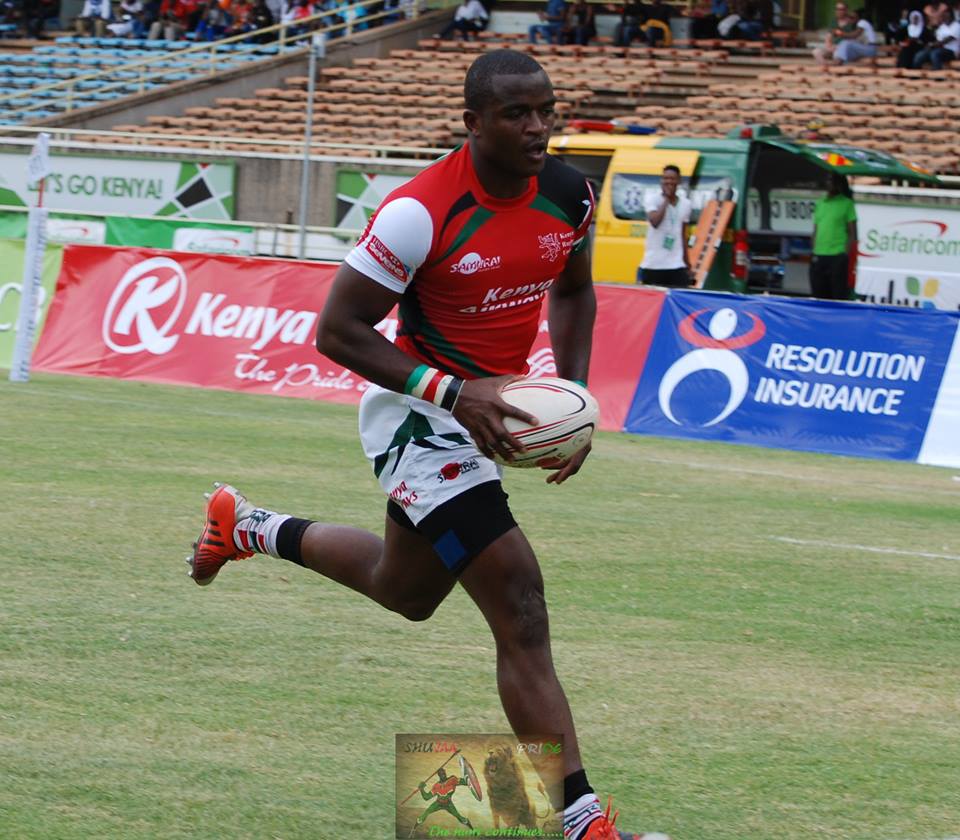 Photo : Willy Ambaka in action for Shujaa | Safari 7s 2015.
Willy Ambaka started playing rugby when he was fifteen years old just after their family had relocated from Mombasa to Nairobi.

Date of Birth : 14 May 1990.
Campus : Kenya MEthodist University.
Coarse : BBIT.
Nickname : Lomu.

Clubs Willy Ambaka has played for :
Kenya Harlequin.
Du Luo Rugby. (second divison France)
Western Province - South Africa.
Ambaka made a tough decision when he decided to join the French side, since he took Kenya 7s as part of his family. This made it hard for him to play for the national rugby 7s side.
Achievements
Plays professional rugby.
MVP - Safari 7s 2015.
Top try scorer : safari 7s 2015
Willy Ambaka scored his 50th career try in the World rugby 7s when Krnya was taking on Russia at the Sydney 7s (6th Feb 2016 - 04:18am).
William Ambaka scoring his 50th try in the HSBC World rugby sevens

Mike Friday on Willy Ambaka "Willy Ambaka. Played in the centre for me in Kenya. Give the man the ball in space, he's gone with his fend, his hit and his spin. His ability to finish when it mattered was crucial for Kenya's success. Again, get him off the pitch and he's got one hell of a smile!"
Source World Rugby (April 2016).