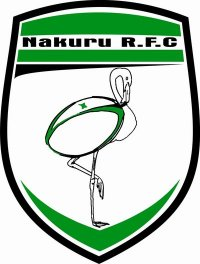 Top Fry Nakuru RFC
Top Fry Nakuru Rugby Football Club formerly known as Nakuru Rugby Football Club is a rugby club based in Nakuru, Kenya.They are nick named Wanyore. Wanyore is a sub tribe from the Luhya community found in western Kenya. Top Fry Nakuru RFC participates in the Kenya Cup and Eric Shirley Shield.
Achievements
2016
- Mwamba Cup Winners. 18th June 2016.
- Great Rift 10s Bronze finalists.
2015
- Christie 7s Plate winners.
- Dala 7s Cup winners.
- Driftwood 7s cup runners up.
- Prinsloo 7s Champions
- National 7s series circuit winners.
- Impala Floodlit semi finalists.
- Titans cup champions.

They won the Kenya Cup in 2013 and 2014.