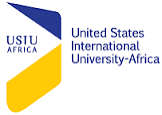 USIU RFC
USIU Rugby football club is situated in the Nairobi region of Kenya. They play in the nation wide rugby league in Kenya. They are also known as USIU Martials.
USIU Rugby football club Achievements.
2016
- Nationwide League Finalists.
- Nationwide League Nairobi region champions
- Great Rift 10s Bowl semi finalists.


2015
- Kings of Rugby cup finalists.
- Impala Floodlit champions (University category)
- Masaku 7s Tier 2 plate Winners.