Photo : Kenya Rugby Union U18 7s Cup Champions Comras. Credits Paulina Lanco.
Community Rugby Association (Comras) edged Top Fry Nakuru 14-3 to be crowned Kenya Rugby Union under 18 champions yesterday at the RFUEA Grounds in Nairobi.
Top Fry Nakuru (Wanyore) registered a narrow 12-10 win against Chipu to book a place in the finals as Comras booked a slot in the cup finals after beating KCB 21-7 in the cup semi finals.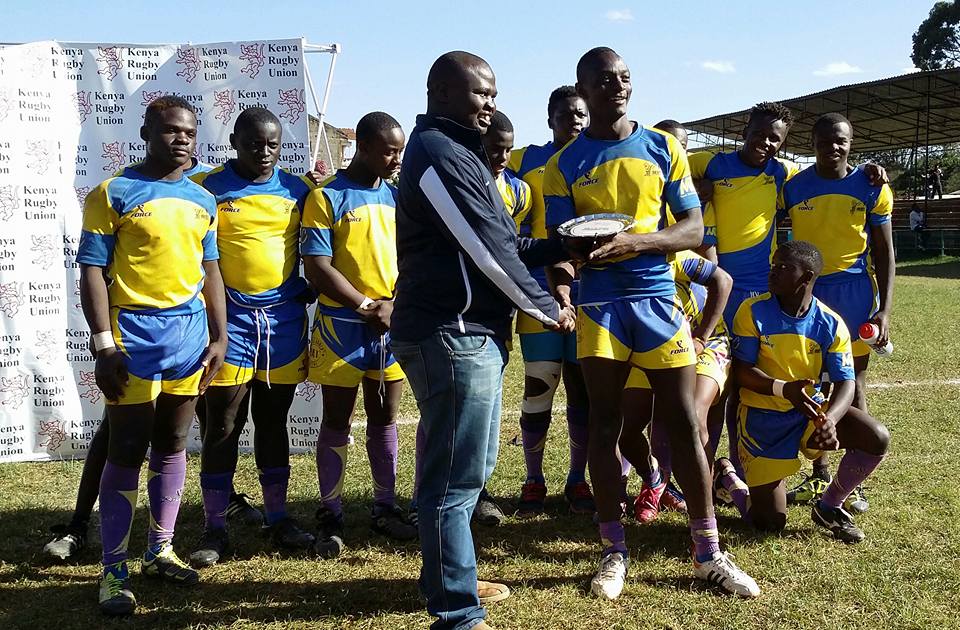 Photo : Oscar Mango and KRU U -18 7s Plate winners -Menengai Cream Homeboyz RFC. Pic : Paulina Nzisa.
After edging out Thika 17-0 in the plate semis, Menengai Cream Homeboyz RFC (The deejays) entertained their fans with a 12-7 win against Bungoma to be crowned as the KRU U18 plate Champions.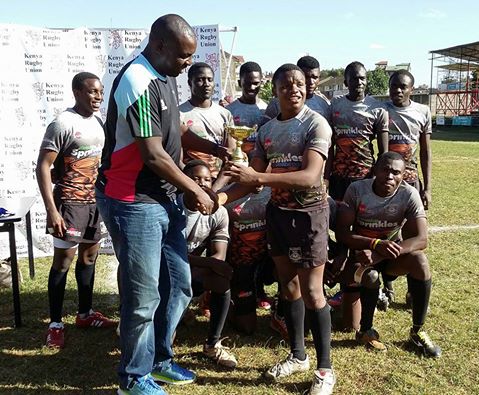 Photo : Kenya 7s Head Coach Felix Totty Ochieng and KRU U-18 7s Bowl Champions -Mwamba Players. Pic Paula.
A similar score was registered in the KRU u18 Bowl Finals. Mwamba beat Ofafa Jericho 12-7 in a nail biting clash.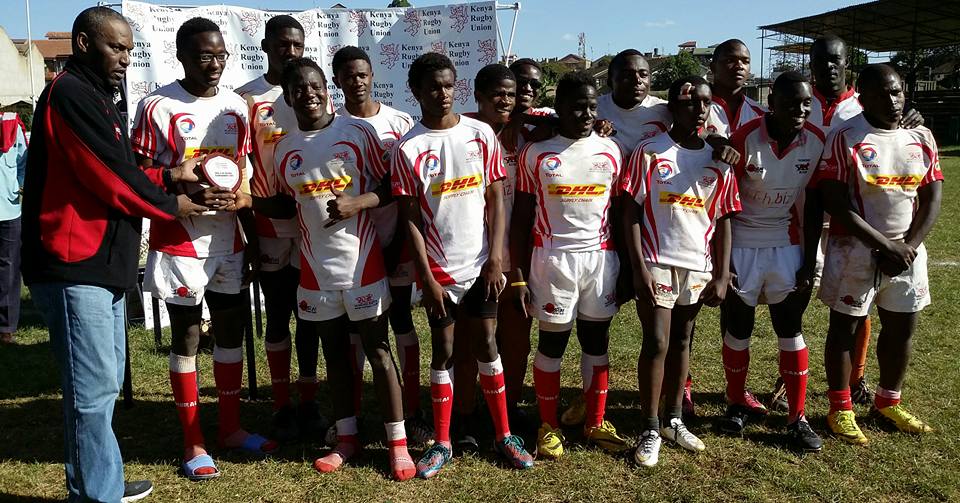 Photo : KRU U 18 7s Shield Champions - Nondies. Pic Paula

Nondies beat Isiolo to win the Shiled final.