Photo: 2015 National sevens series champions - Top Fry Nakuru RFC.
Top Fry Nakuru bagged a total of 35 points from Christie sevens and Dala sevens legs. They lost to a strong Mwamba side in the Driftwood 7s cup final to earn 19 points and a week later won the Prinsloo sevens tournament after beating a ferocious Menengai Cream Homeboyz side 7-5, in a tournament they hosted and won for the first time.
Going into this final round of the National sevens circuit (Kabeberi 7s), Top Fry Nakuru were eleven points ahead of second place Kenya Harlequins in the overall standings.
All Wanyore needed was to avoid Kenya Harlequin to get 12 points more than them. If Pan African Strathmore Leos were to bag 14 points more than Top Fry Nakuru and 3 points more than Kenya Harlequin, they would be crowned as the National sevens series champions.
These conditions were never to happen as both Strathmore and Harlequins fell to Resolution Impala Saracens and Kabras Sugar in the cup quarter finals respectively. Nakuru needed the accuracy of Geoffrey Ominde who has been at the top of his game in this sevens series, to drill home a drop kick at extra time and beat Menengai Cream Homeboyz in the Kabeberi 7s cup quarter final as the match was tied at 5-5 at full time.
This win secured the overall circuit win. Wanyore later lost to Impala Saracens in the cup semis and Kabras Sugar in the third / forth playoffs.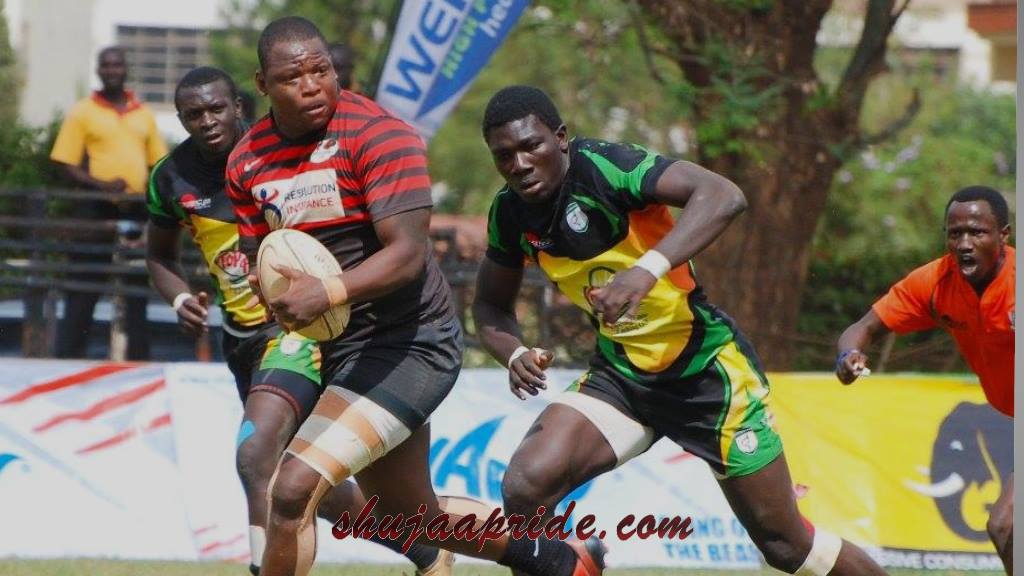 Photo: Top Fry Nakuru versus Impala Saracens. | Nyikuli Brian and Martin Owila.
Finishing 4th in the Kabeberi 7s, Nakuru earned 15 points and topped the standings with 91 points, 10 points ahead of Mwamba RFC who won the Kabeberi 7s.
Click here to check the overall National sevens series circuit standings.