Photo : KRU Immediate Past Director for Women & Community Rugby, Paula Lanco with Kenya Lionesses.
Often when you think you're at the end of something, you're at the beginning of something else. Fred Rogers.
Paula is recognised for having worked in the background to tirelessly grow the Kenya National Women Team brand Kenya Lionesses & led them (through the grace of God – as she likes to put it!) to their participation in the 2016 Rio Olympics! Further she had as at the time of exit eight (8) local women clubs in formation, successfully managed in 2015 to host the historic and 1st ever nationwide Demo rugby tournament for girls in secondary schools & was synonymous with nurturing the growth of the ever-mushrooming rugby in respective communities including those from resource poor areas. It is also to be noted that she (in a personal capacity) donated 1000 all year sanitary packs (each pack inclusive of 4 cotton pants) to deserving rugby playing girls around the country. The initiative titled Freedom For Girls Program comes in to address a Health & Sanitation component while noting to keep girls in school all year round.
As the Women's Rugby World Cup 2017 takes center stage in Ireland, we caught up with Paula to find out what she's up to & her planned future involvement with the game after KRU Board.
What next for Paulina Lanco?
"I remain very cognizant of the fact that there are currently hundreds of girls in Kenya who are desperate to play rugby, who have masses of passion and talent and but have no means to get involved.
Further in my time as Director of Women Rugby, I had a chance to see first hand how rugby can change a child's life, offering a lifeline, giving hope and teaching children valuable skills on and off the pitch.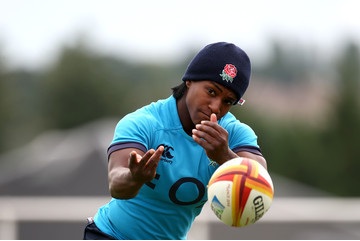 Photo : Maggie Alphonsi MBE
As such when In April 2016 Marcella Collins, Saracens second row and Maggie Alphonsi MBE, former England World Cup winner and sports personality visited Kenya to support the charity Nyumbani, and to coach community rugby with children living in resource poor communities in Nairobi & Kitui. I guided the visit in which I wanted them to experience first hand some amazingly talented girls, many without footwear or kit but all with huge amounts of passion for rugby. The aim of their trip was to inspire girls who were interested in training with the boys in the community in Nairobi, but had no means to do so.
The conditions were wet, the ground rocky (very dusty in the case of Kitui) and muddy but they were blown away by the talent and enthusiasm despite the circumstances. The girls were then and still are desperate to play but lack facilities, kit and coaches.
At the end of this visit, we decided that our combined passion for rugby and connections across rugby in Kenya & abroad puts us in an ideal position to establish a rugby provision for girls in Kenya and enhance the quality of their life significantly whilst increasing participation and interest in the women's game, and the sport in general.
As such and after considerable thought 'RUCKiT GiRLS Rugby' was born! Maggie Alphonsi humbly accepted to be our Patron flagged by Marcella and I as Co-Founders. Our 1st initiative was to kit the teams they met and interacted with i.e. COMRAS Girls team (full kit and boots) & Lawson High.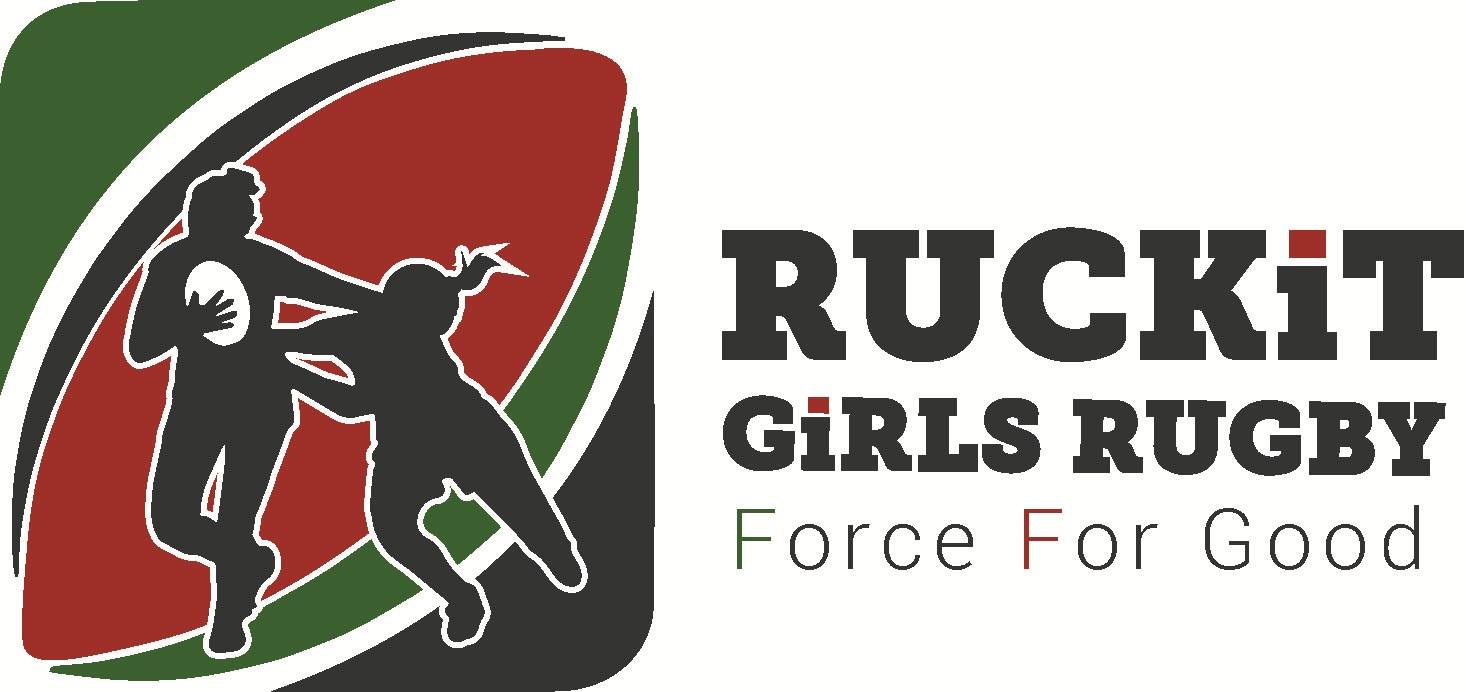 This April, with three (3) years committed funding from Atlas Foundation (you will recall the recent visit of the Founder to Kenya – Mr. Jason Leonard, MBE, another England World Cup Winner & most capped player in the history of rugby) we formally kicked off the program through hosting open days in various schools. The Atlas funding comes in to largely support the coaching team and as such we continue to look for other partners to enable advance the agenda & raise various resources.
Our Mission is to provide an engaging rugby programme that will inspire and facilitate hundreds of girls across Kenya to play rugby.
Our Objective Year 1 is to introduce rugby to at least 200 unreached girls largely in public schools or schools in resource poor communities while noting to address health & sanitation among other. We also have a 20% boys rugby in the program having kicked off boys rugby at Lawson High in Kitui a year and a half ago. As such we have (through collaboration) in formation a community rugby for boys - Nairobi & in Kitui in addition to the girls program.
The RUCKiT GiRLS program consists of three chapters – Mini Rugby, Schools Rugby & Community Rugby.
Donation to Development Teams:
Further it remains my passion to kit mushrooming development sides across the country (boys & girls). To this end I have raised 300+ rugby jerseys among other items for donation to at least ten (10) 7 a side deserving and proven developing squads. My sincere thanks and appreciation to all that make this possible. Special recognition to Atlas Foundation partners – RAM & Upminster, Hotcourses Foundation UK, Saracens Women Team UK, Friends of Paulina among other.
While we appreciate the journey ahead of us and the much needed to make it happen, our quest to help build better futures, inspire girls and provide them with a safe and supportive space to play rugby and nurture the talent of the future is unrelenting. Our plan is to do our part to increase participation by at least 20% every year and establish a programme that is well known and respected. To this end I wish to sincerely thank the Coaches journeying with us namely Williams Motto & Ramsfield (Remmy) Matekwa".
We continue to follow Paula in her journey to grow the game of women rugby in Kenya as we wish her luck & God Speed