Photo : Kenya Lionesses head coach Felix Ade at RFUEA grounds in January 2021.
Kenya 7s and Lionesses rugby teams will open Spain 7s inter-regional round-robin tournament against quality sides on February 20th.
The tournament set to boost Kenya's national teams preparations for the Olympics will give teams two weekends of rugby sevens comeback in Madrid where both tournaments are expected to have different winners.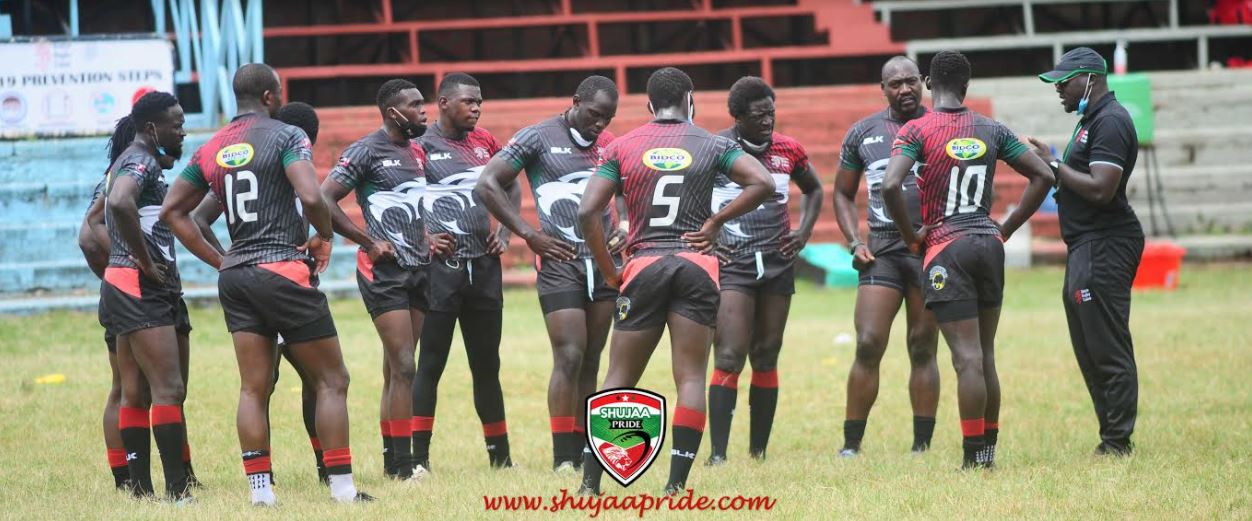 Photo : Kenya 7s / Shujaa
Speaking to Shujaa boss Innocent Simiyu, Madrid will offer the team the needed test to bolster the team's preparation for the Tokyo Olympics.
"USA and Argentina have already qualified for the Olympics and have been in preparations while Spain was in 2016 Rio Olympics. France has been a longtime rival and Portugal is an experienced side so Spain will serve the purpose of preparing Shujaa for Olympics," Kenya sevens coach Innocent Simiyu.
Shujaa team manager Eric Ogweno revealed who came to the team's aid to ensure Shujaa and Lionesses represent the country with full support.
"Travel arrangements are excellent. The Ministry of Sports and the Sports and Social Development Fund did a splendid job with the travel arrangements, logistical support and player allowances. World Rugby gave Tokyo Olympics-qualified countries a necessary grant, so all is set for Madrid," Shujaa team manager Eric Ogweno told Shujaa Pride.
Shujaa will open campaign v France at 1.50pm next week on Saturday, play Portugal next at 4.35pm and close day one against USA at 7.20pm.
Lionesses kick off against Russia at 12.22pm followed by the USA womens team at 2.45pm and wrap up opener day against France at 5.30pm.
The second day will see Shujaa and Lionesses meet the hosts-Spain in respective openers before sealing their first tournament's knockouts fate against Poland women's team for Lionesses as Shujaa play Argentina in the last pool match.
Madrid will host two tournaments, the first will be on February 20-21 and the second on 27-28 where Kenya sevens rugby teams will savor experience playing against 12 of the world's top teams, six in each category.
Fixtures
February 20th
12.22pm Lionesses v Russia
1.50pm Shujaa v France
2.45pm Lionesses v USA
4.35pm Shujaa v Portugal
5.30pm Lionesses v France
7.20pm Shujaa v USA
February 21st
12.22pm Lionesses v Spain
1.28pm Shujaa v Spain
3.29pm Lionesses v Poland
4.13pm Shujaa v Argentina