Edwin Achayo Rugby Profile

| | |
| --- | --- |
| Full Name | Edwin Achayo |
| Club: | Kabras Sugar RFC |
| Date of birth : | Sat, 31st Dec 1988 |
| Role | player |
| Position | Scrum half |
| Status | current |
| Profile views | 4798 |
| Age : | 34 Years |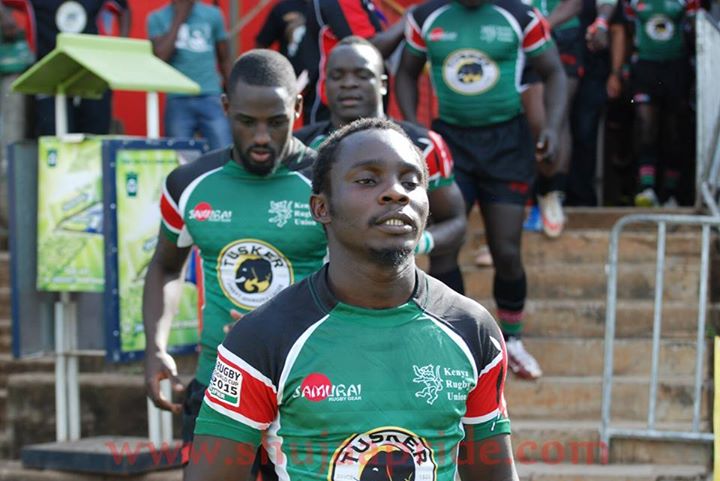 Photo : Edwin Achayo | Kenya v Spain | Shujaa pride.

Profile updated on 24th July 2015
High School : Moi forces academy.
Campus : Kenya Methodist university / JKUAT.
Date of Birth : 14/5/1986
Nickname : Archieman / sugarman.
Profession : Information technology
Positions :Scrumhalf/flyhalf
Rugby interest : High school freshman year.
Started playin : High school freshman year.
Local hero : Jared Orare.
International Hero : Dan Carter
Edwin Achayo wants to get his coaching badges and continue to positively influence the game way after his playing days are over.
Chayo's greatest achievements
- Best under 17s player in 2003.
- Captained Moi Forces High school rugby team (2003) .
- Won the Duke's cup (2003) .
- Best Nairobi 7s player in High school (2004).
- Best club player from Mombasa (2005).
- Top points scorer in Mombasa for the 7s and 15s (2006).
- Achayo Won the Kenya Cup and Enterprise Cup in his -First season at Harlequins.
- Played for Kenya XVs (15s).
Low Moments
- A fractured jaw.
- Partial tear on his left hip joint.
- Two broken fingers.
- fractured clavicle shoulder.
- Torn muscle on his right shoulder.
- Torn ligament on his right ankle.
Twitter : @catgotyourtang