Jacob Ojee Rugby Profile

| | |
| --- | --- |
| Full Name | Jacob Ojee |
| Club: | Kenya Commercial Bank RFC |
| Date of birth : | Sat, 31st Dec 1988 |
| Role | player |
| Position | Winger |
| Status | current |
| Profile views | 5584 |
| Age : | 34 Years |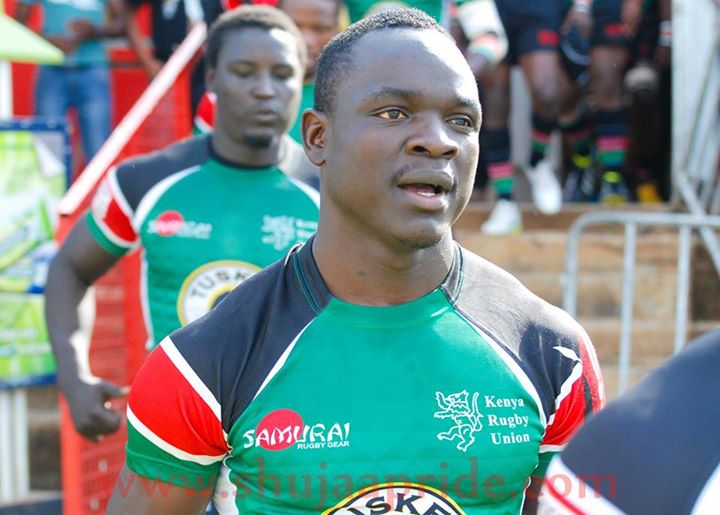 Photo : Jacob Ojee
Date of Birth : 7th March.
Highschool -Cardinal Otunga.
Nickname.- On
Campus -Studied accounts at KCA / finance at USIU.
Position -Wing, Fullback, Center .
Got interested in rugby at an age of 13, Ojee used to accompanying his elder brother for training and developed interest.
He started playing immediately iafter he joined high school in form one .
Jack was a fan of the All Blacks and by then Joe Rocokoko and Mills Muliaina were his favorite players. He also loved Australia's Drew Mitchel and locally Collins Injera was his hero.

Aspirations
"I Always wanted to represent the country in both 7s and 15s something am glad I have achieved and it's always an honor to represent the 40m+ . Now all I wants is to focus and improve on the game and maybe God willing I go pro. "
Jack Ojee is a dream chaser, he says "set backs are always there but it depends on how you pick yourself up."
Achievements
Played for Kenya 7s and Kenya 15s.
Low career moment : he was injured at the 2015 Driftwood 7s .