Celestine Masinde Rugby Profile

| | |
| --- | --- |
| Full Name | Celestine Masinde |
| Club: | Mwamba Women RFC |
| Date of birth : | Mon, 12th Jan 1987 |
| Role | player |
| Position | Center |
| Status | current |
| Profile views | 5695 |
| Age : | 36 Years |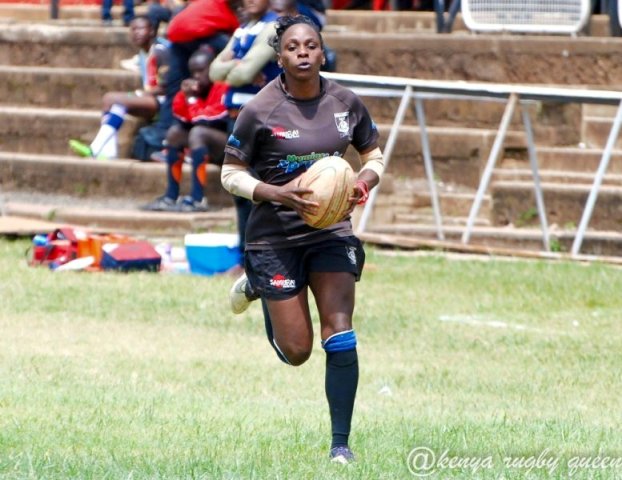 Photo : Celestine (Celest 'Nava Masinde) in action for Mwamba | KRU women's 10s | @kenyarugbyqueen
Profile updated on 16th July 2015.
Full name : Celestine Masinde Navalayo.
Date of Birth : 12 January.
High school : State House Girls
Campus : St Pauls University.
Nickname : cele 'kenya'.
Area of profession : Finance.
Rugby positions : Center.
Rugby interest: 2007.
Started playing: 2007.
Role model : Her father.
Aspirations : Celestine wants to enjoy the sport and teach as far as the stars.

Cele' is a go getter, very determined, and she has a winning mentality.
Achievements:
Celestine was the MVP in the KRU women's 10s aside league round 5 held at the RFUEA in July 2015.
- MVP Kenya Lionesses team (Hong Kong 7s 2016) .
Celestine Masinde was the second player to ever score a try in the World Rugby 7s for Kenya Lionesses Rugby team.
Celestine Masinde was the first player (Male & female) from Africa to score a try at the rugby Olympics games. 10:09 PM EAT 6th Aug 2016
Twitter : @NavaCelest