Janet Owino Rugby Profile

| | |
| --- | --- |
| Full Name | Janet Owino |
| Club: | Homeboyz Ladies RFC |
| Date of birth : | Sat, 31st Dec 1988 |
| Role | player |
| Position | Center |
| Status | current |
| Profile views | 4179 |
| Age : | 34 Years |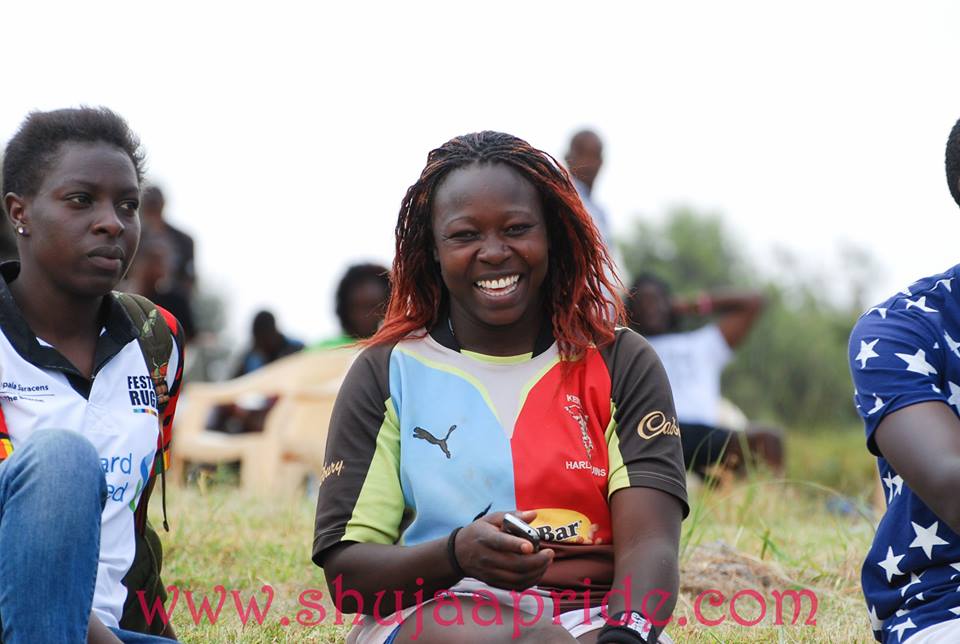 Pic : Janet Owino | KRU Womens 10s | February 2016
Date of birth : 26th July 1985.
Nickname : mama Akodhe / Mama Oliech / Janoh.
Positions : Center / Fly half.
Previous club : Kenya Harlequins Womens RFC / Mwamba Women RFC.
Achievements
First player to drill in a conversion for Kenya Lionesses at the World Rugby sevens.
Aug 6 2016 at 10:10pm EAT : First player from Africa to drill in a conversion at the Rugby Olympic games.