Janet Okello Rugby Profile

| | |
| --- | --- |
| Full Name | Janet Okello |
| Club: | Mwamba Women RFC |
| Date of birth : | Sat, 31st Dec 1988 |
| Role | player |
| Position | winger |
| Status | current |
| Profile views | 3356 |
| Age : | 34 Years |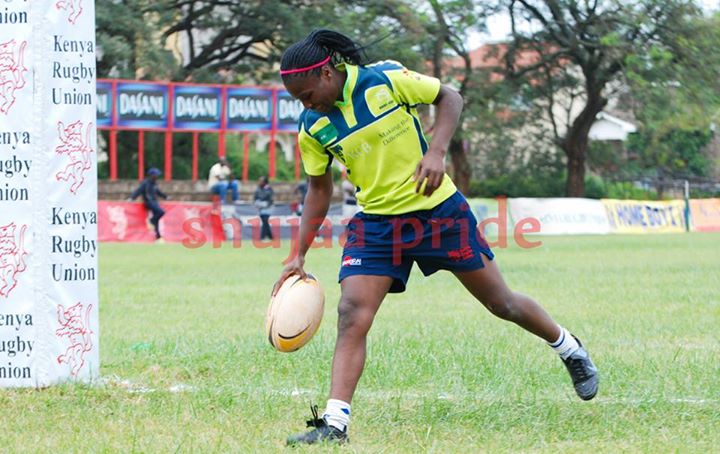 Photo : Janet Okello Shebesh in action for KCB.
Nick name : Shaly Wayne | Shebesh.

Shebesh is among one of the fastest rugby players in the country. Her speed and prowess on the wing is always a constant threat to the opposing team.
Coach Aschin Klein once said ," Janet Okello is only the 2nd player I have ever worked with who showed immediate signs of a rough diamonds. Shebesh just like Mathrin Simmers just has that raw hunger for success, disciplined and hard working to achieve their goals. She is one of the few that were born with the core skills, who have the vision and determination to follow through with her dreams. "
Janet Okello does not stop when she is tired, she stops when she is done.
She is a super woman of her own.
Achievements
Top try scorer : 2015 Women's KRU 10s League.
Top try scorer : 2016 Women's KRU 10s League. (41 tries)
First player to score a try in the World Rugby sevens for Kenya Lionesses Rugby team
Previous club : Northern Suburb / KCB Women's rugby club.
Best Try