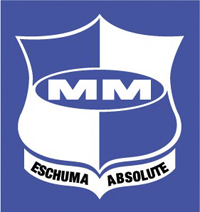 Mean Machine RFC
Mean Machine Rugby Football Club is a rugby club based in Nairobi Kenya.They have Machine and Eschuma as their nicknames. Mean Machine RFC represent University of Nairobi. Eschuma was founded in 1977. They take part in the Kenya Cup. University of Nairobi Grounds is Mean Machine's home ground.
Achievements
2016
- Great Rift 10s Bowl finalists.
2015 - Masaku 7s Bowl Runners up.
Machine won the Kenya Cup in the following years : 1977, 1989 and 1990.