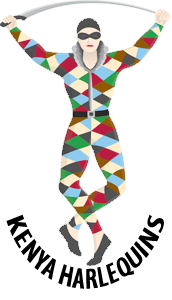 Kenya Harlequin Players and Management
Kenya Harlequin Football Club is a rugby club based in Kenya and was founded in 1951. They are also known as Quins. Quins are affiliated with the London Harlequin F.C. Quins' home turf is the 6000 capacity stadium RFUEA Ground in Nairobi.
This page displays a detailed overview of Kenya Harlequin's current and former squad. It shows all personal information about the players and management.